Family Dentist Edmonds WA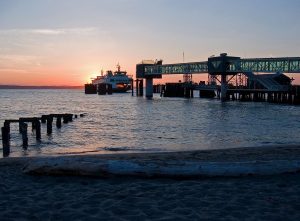 Do you find yourself spending valuable time on taking your children to a dentist different from your own? Do you wish there was a full-service family dentist in Edmonds, WA? If so, the team from Avenue Dental Care is here for you!
At our all-encompassing dental office, we welcome every one of Edmonds' 41,375 people for the best dental experience that can be found in the area. We understand how time-consuming and costly it can be to work with multiple dental offices at once, which often results in a lower quality of service. Being affiliated with a single office for your entire family's needs opens the door to the high quality care that each member of your family deserves.
As the leading local provider of comprehensive dentistry, we are proud to offer a complete selection of preventative and restorative services. Headed by Dr. Rattan Bains, our compassionate and dedicated team is fully equipped to exceed your expectations regardless of whether you need a routine exam or an extensive dental procedure.
Services that your Local Dentist Offers:
Conveniently located just a short walk or drive from your Edmonds home, workplace or your child's school, we are here to offer the peace of mind that superior dental care is available to you at all times. Our goal is to get to know you as a person in order to gain a better understanding of your needs and goals.
To learn more about the complete dental care offered by your family dentist in Edmonds, WA, please do not hesitate to call us 425-778-6333 or email us at Avenue Dental Care today.
Contact our Edmonds Family Dentist Today